Artificial Intelligence Video Maker
Experience the fastest animated doodle maker on the planet.
This first-to-market A.I. technology simplifies video creation to save you hours. It does all the heavy lifting to produce premium quality videos on any topic.
Exploit unsaturated markets & untapped traffic sources.
The software can translate any video into over
60 languages on-the-fly.
Choose from 160+ human-sounding voices to give life
to your message.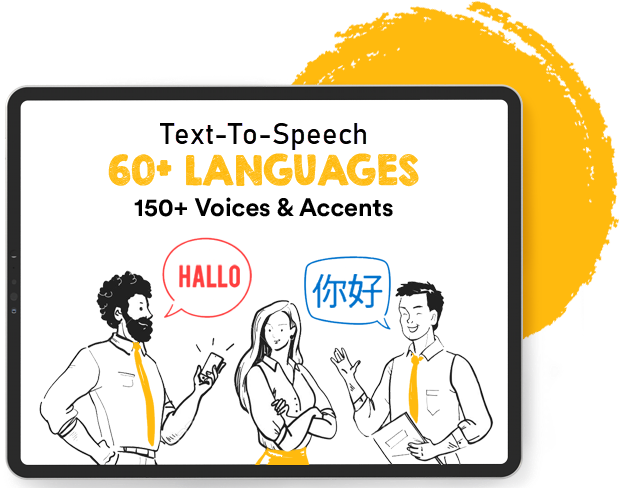 Multi-Purpose Video Capabilities
Create Whiteboard, Glassboard, Blackboard or videos with your own custom background image or color from
inside ONE platform!
Full Color Or Black & White
Set the perfect theme for any message by creating videos
in vivid full color or timeless black and white.
Easily Make Videos For Any Goal
Everything You Need For Multi-Purpose Doodle Videos In ANY Language Inside One Dashboard
Create videos in any language with translation, industry-leading text-to-speech and the ability to record or upload your own voiceover.
Not enough time or technical skill?
Make videos in minutes with zero technical skills using first-to-market artificial intelligence technology.
Need unlimited versatility?
Generate whiteboard, glassboard and blackboard doodle videos with ease from templates, from scratch or from other content.
Need Professional Quality?
DoodleMaker features stunning templates, visual media, special effects & animations for studio quality productions.
Need a budget-friendly solution?
Make unlimited, expert-level doodle videos without expensive equipment or any monthly fees.
Lacking ideas or creativity?
Let the A.I. Video Translation Engine turn other content – even YouTube Creative Commons – into unique videos for you!
Videos Made Using Doodle Maker
Attract, Engage and
Convert With Stunning
Doodle Videos
Animated doodle videos are unbeatable for grabbing attention and inspiring action BECAUSE they're multi-sensory so people listen, read and watch at the same time.

Now you can enjoy next-level video engagement for ANY project WITHOUT experience, multiple tools, or ever being on camera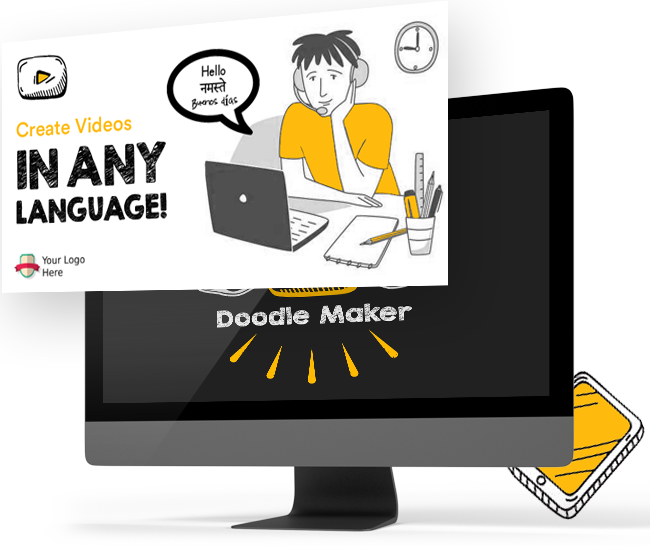 Every Professionally-Designed Template Includes:
Forget Spending So Much of Money on Old & Outdated Doodle Apps
The
Bonus
You Will Get With This.
Unlimited Videos: No Limits!

Artificial Intelligence Video Maker

300+ Ready-Made Video Templates

From Scratch Custom Video Editor

A.I. Video Translation Engine

Color & Black-and-White Doodles

5 Million Royalty-Free Images

Copyright-Free Music Library

Up To 15 Minutes Video Length